Arizona Discount ATV is Arizona's premier supplier of low-cost Hammerhead (a Polaris Company) Buggies and Go Karts. We offer Buggies and Carts in 136cc, 150cc, 170cc, 208cc, 250cc, 300cc, 800cc, and 1000cc versions.
Below are some of the selection available.
Most Kinroad, BMS, and Trailmaster models are available in various colors.
Adult sizes Go Karts and Buggies.
Blazer 200 EX
Blazer 200 EX Fuel Injected Buggy $3299
V-Twin Platinum
BMS 800cc V-Twin Fuel Injected $11599
Blazer4 200EX
Blazer 4-Seater, 200EX with Fuel Injection $3299
Falcon 200 Go Kart
Falcon 200 Buggy $2699
Kandi Viper 200
Kandi 170cc Buggy Oil Cooler Aluminum Rims $2599
Kid's sizes Go Karts and Buggies.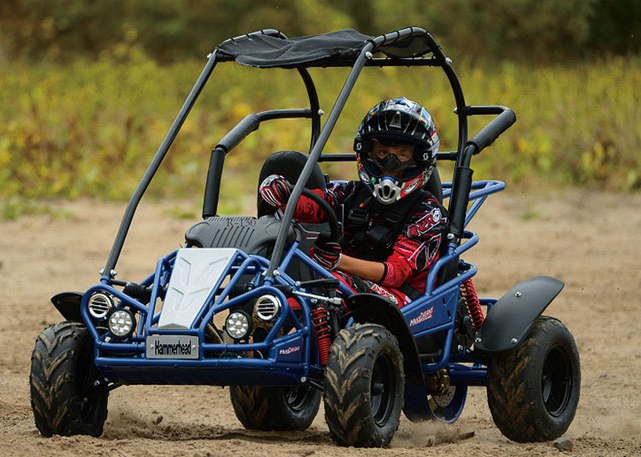 Hammerhead (A Polaris Co.) Mudhead 208
MudHead 208cc electric-start engine by LCT USA. ONLY $1999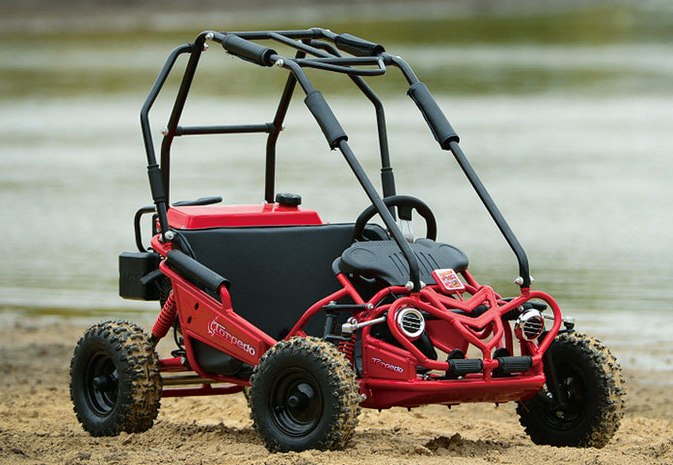 Hammerhead (a Polaris Co.)Torpedo
The Torpedo 2-seater, 136cc pull-start engine by LCT USA. $1299
Kandi Viper 200
170cc Oil Cooled Buggy Aluminum Rims ONLY $2599
AWL Falcon 200 Go Kart
170cc Buggy Full Automatic with Forward and Reverse $2699
Trailmaster Blazer 4 150cc
Blazer 4 seater 150 Buggy ONLY $ 2699
While we do not have every model and color of Buggy or Go Kart in stock, we can usually order the model in the color of your choice and have it here, set up, tested, and ready to ride, in less than one week.